The vacation started yesterday. I'm on day 2 of my 12 days off. Nothing big planned for this vacation, I just plan on goofing off during the 12 days.
How did day 1 go? I went to the Apostle Islands and did some kayaking around the sandstone bluffs. Some "caves" are there for you to float into. The best one is about 30 feet long and the top of the cave is only a foot above your head in some parts. It got kind of claustrophobic in spots. I didn't bring the digital camera. In fact, I forgot by sun block, food and water. I only kayaked for 3 hours, so forgetting this stuff wasn't a real problem.
Well, since I forgot the camera, I will need to give you these canned pictures from this website. Here is Meyer's Beach where I launched…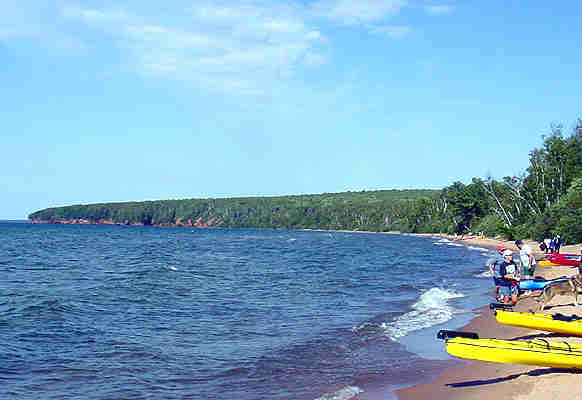 And here is a generic "sea cave" picture…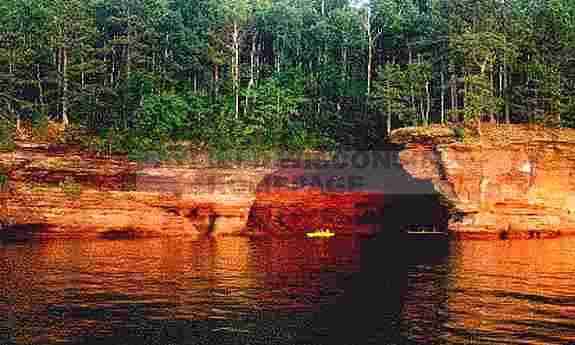 Oh and the detour to driving there… it added 18 miles to the drive. So the 65 mile drive was now about 85 miles one way. A bridge was out. Kind of wish I had visited this Wisconsin Road Construction web site (WIS 13 was my highway). Not that it would of done me any good.
The UT2004 stats page was up and running the past few days. So I get all psyched and then play a good round last night. I was the second highest scorer on the winning team. After the game, I disconnect from the game to take a peak at my stats. Of course the stats page was now down again. The people at Epic are such a tease.